Turku Energia's strategy
In our strategy, we have put customers and their energy well-being at the center. In keeping with our customer promise, we are nearby, but see far ahead. In line with our strategy, our main mission is to be a reliable partner in all of our customers' energy solutions.
We are a reliable and responsible partner and offer our customers the best energy solution for them. We invest in sales, new services and providing comprehensive energy solutions to our customers.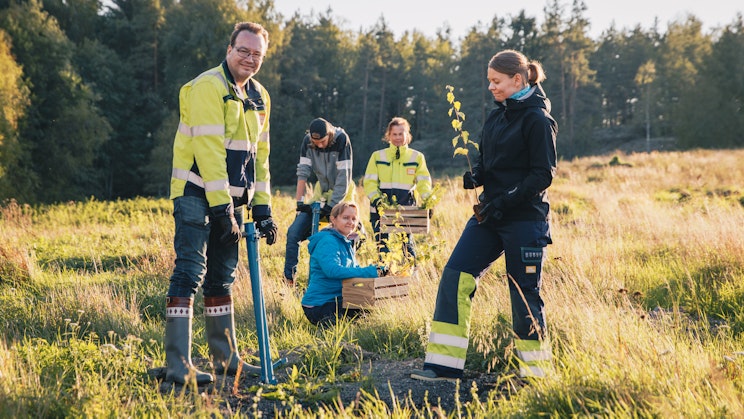 Turku Energia's strategy
Our goal is to create a sustainable future by renewing and standing out. We promote a sustainable future together and in cooperation with our customers. We develop new ways of working and also products and services that make our customers' daily lives better. Through our operations, we are taking Turku and Finland towards a carbon-neutral society. We do things in front of a cleaner energy conscience every day and we also help our customers do it.
We monitor changes in our operating environment and our customers' daily lives, as well as changes and developments in the energy market.
Our customer promise is "We are nearby, but see far ahead."
Our values
We know the everyday lives of our customers and we walk alongside them - in their homes, their businesses, and their communities. We serve openly and with understanding, both locally and nationally.​
We engage in social dialogue, and we are ambassadors both of Turku Energia and the field of renewable energy.  We are a team whose success is based on mutual interaction, encouragement, and professional pride.​
For us proximity is also about energy solutions and continuity of supply that improve everyday living. You can rely on us - we also rely on each other.
Environmental friendliness
For us being environmentally friendly means concrete and effective action to promote sustainable development. Turku Energia has worked perseveringly to replace fossil fuels with renewable fuels. At the end of 2020, 80 per cent of district heat was generated with renewable fuels. The aim is to increase the share of renewables to 85 per cent by the end of 2023. For us environmental friendliness also makes sense, both in our services and in our products.
We believe in curiosity, learning and experimenting with new things - together with our customers.  New procedures, products, and services inspire us while improving the everyday lives of our customers.  We are also willing to talk, and to take a stand on questions affecting the energy industry and the everyday lives of our customers.  We stand out with courage and insight.