Turku Energia contact information
We are here for you. We want to help you with all matters related to electricity and heat contracts.
Feel free to contact us through our online service channels or by phone.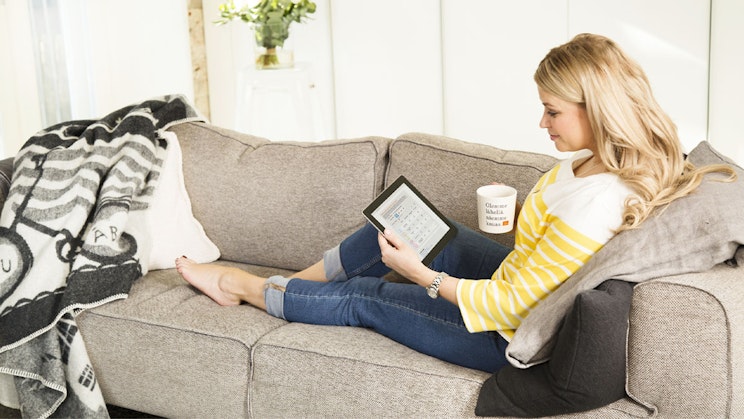 Questions about paying the invoice:
Ropo Capital
tel. +358 9 42461361
Mon–Fri 8–20, Sat 10–15
Check special opening hours on Ropo's website.
www.ropo-online.fi
Questions related to the content of the invoice can be addressed to Turku Energia's customer service.
Arrival instructions
The office of Turku Energia is located in InfraCity on Teollisuuskatu 40. The entrance is via Sammontakojankatu.
Goods reception is on Teollisuuskatu 38.
Arriving by public transport
If arriving by bus, the nearest lines are 32A, 58, 60, 102, 709, 221 and P1. Get to know Föli's journey planner
Arriving by car
Visitor parking spaces can be accessed via Sammontakojankatu. The barrier on the yard is open Mon–Fri 6.15–17.00. The area is under parking control.
The free visitor parking spaces of Turku Energia are located on the right-hand side in front of the windows as you enter the parking lot. When you arrive, please inform your car's registration number and the parking time to the reception service so that we can forward the information to the parking control.
The electric car charging points in the parking lot (3.6 kW and 22 kW) can be used through the eParking application.
The left-hand side of the parking lot is currently used by the construction site of the InfraCity B building. The stairs leading to the entrance from the Teollisuuskatu side will also be out of use due to the construction site. The construction project is estimated to be completed in the spring of 2024.
Åbo Energi / Turku Energia Sähköverkot Oy
PB 106
20521 Turku
Åbo Energi
Nådendal kraftverk
Satamatie 16
21100 Nådendal
Did you get a text message from us?
Vi skickar textmeddelanden:
När det gäller eluppföljningserbjudanden från nummer 18252.

När det gäller säker anslutning av el från numren TKUENERGIA och 040 491 990 332.
Om meddelandet ber om svar kan du svara på samma nummer i ett textmeddelande. Telefonnummer kan inte ringas.
Electricity network connection services
You can find our e-invoice addresses in the link below. (in Finnish)
Feedback and contact form
Your opinion is important to us so we can improve the quality of our business. We handle all the feedback we receive. Thank you in advance!
EnergiaOnline is open 24 hours a day
As our customer you will have an online service platform EnergiaOnline in your use. There you can easily track and manage your electricity and heat contracts as well as your bills at any time of the day. You can also contact our customer service and leave feedback.
The following services are available to you in EnergiaOnline:
Making a new electricity contract

Monitoring your use of energy

Tracking and managing your contracts

Tracking and managing your bills

Personal contact information

Contacting our customer service
EnergiaOnline is unfortunately only available in Finnish.